Stainless steel (with steel angle iron base buried within the ground.)
Edition 7/20
49h x 199w x 40d cms
(1'7″h x 6'6″w x 1'3″ d)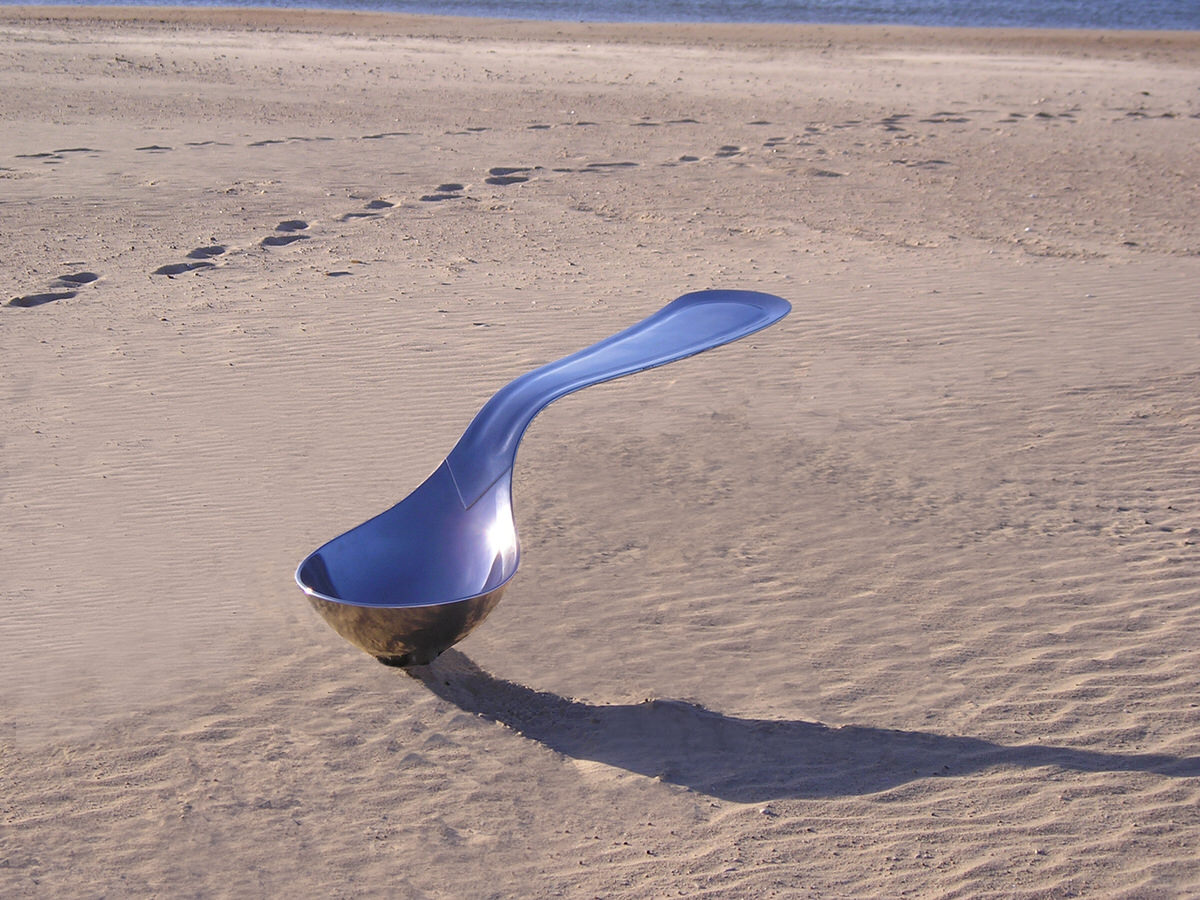 Whilst Mark Reed was feeding his baby, the unassuming spoon suddenly became massively significant, as a means of giving sustenance and independence. The same tool can be alienating as well as vital, as in an infant's hands, an adult spoon is huge and out of place. So the stainless steel  Spoon bench was conceived, at odds with its place and size, and as if levitating.
Mark Reed was pleased to sell his giant 'Spoon Bench' Sculpture at Christie's London to a client in the United States recently.
The 'Spoon Bench' has also been made to commission as a sculpture standing upright with a name and date inscribed upon the back of the handle, as if a makers mark on a silver spoon.