Stainless Steel
Limited Edition of 20 . Edition 13/20.
Bronze
Limited Edition of 20. Edition 5/20.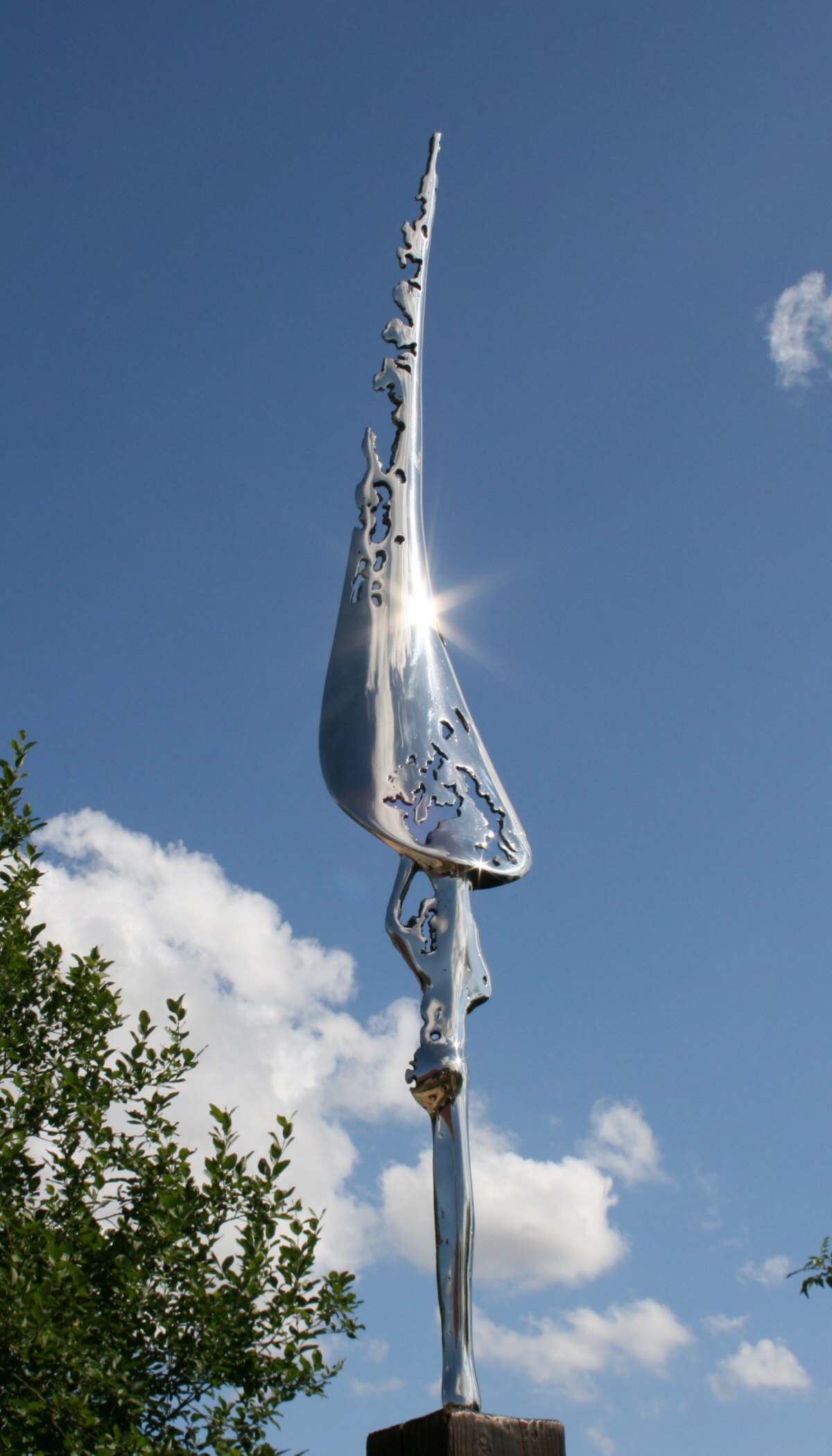 "Salvation" is both a teardrop, where tears are the overflow for raging internal emotions and a droplet of rain or dew which is vital for the existence of life.
Mark Reed's 'Salvation' sculpture works beautifully when rising from a pool or water feature and with it's mirror finish stainless steel, it provides contrast to the natural environment whilst simultaneously connecting with it through distorted reflections.