Bronze
Limited Edition of 20
Edition 2/20
The leaf is the `life giver', through the leaf, life-giving gases are exchanged and vital energy is created within.  Flux and reflux.
Mark Reed's Life Leaf sculptures were originally sculpted as a set of  in steel and then acid etched until they were paper thin, he had one chance to use the originals to create the masters for the bronze limited editions before they crumbled into dust…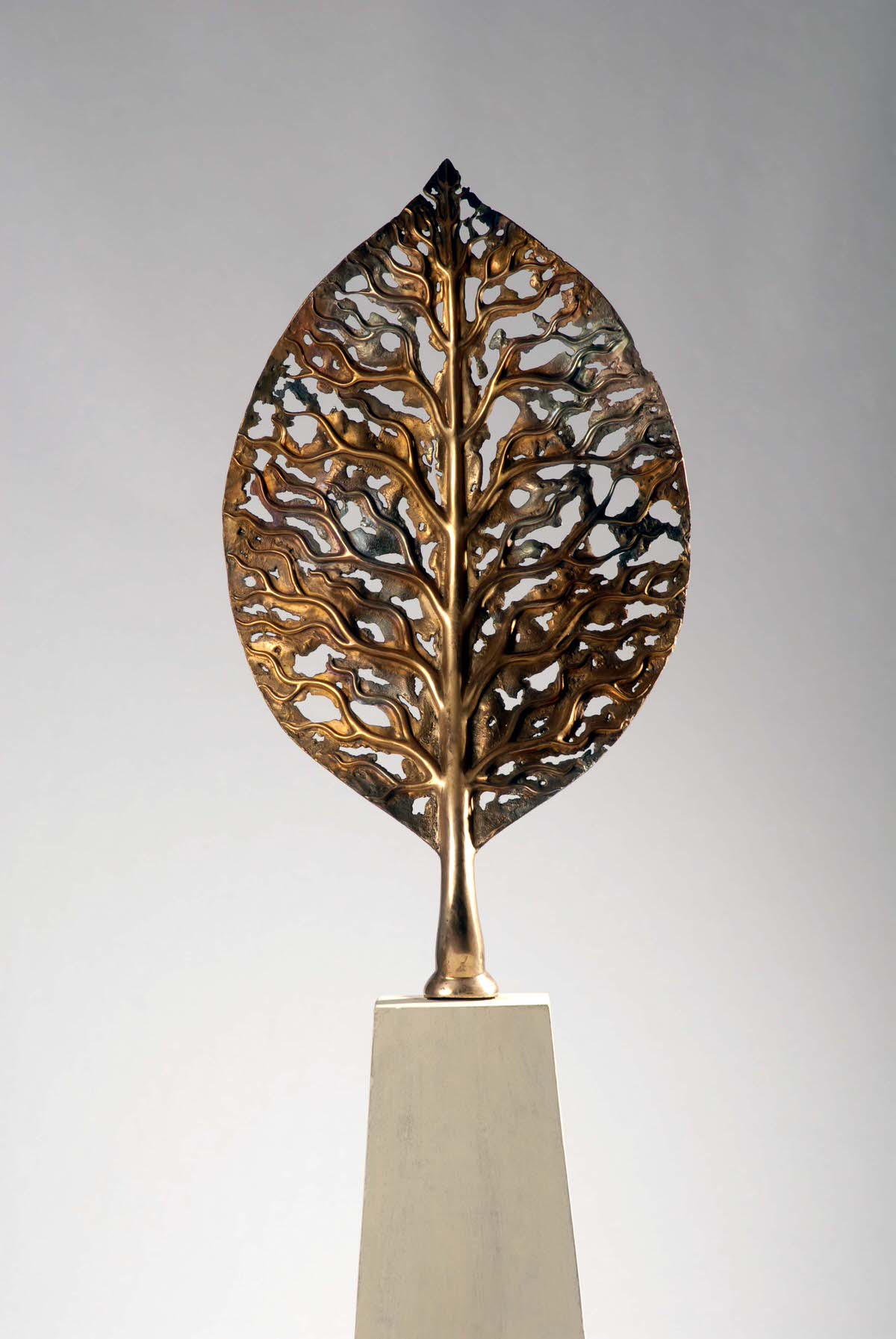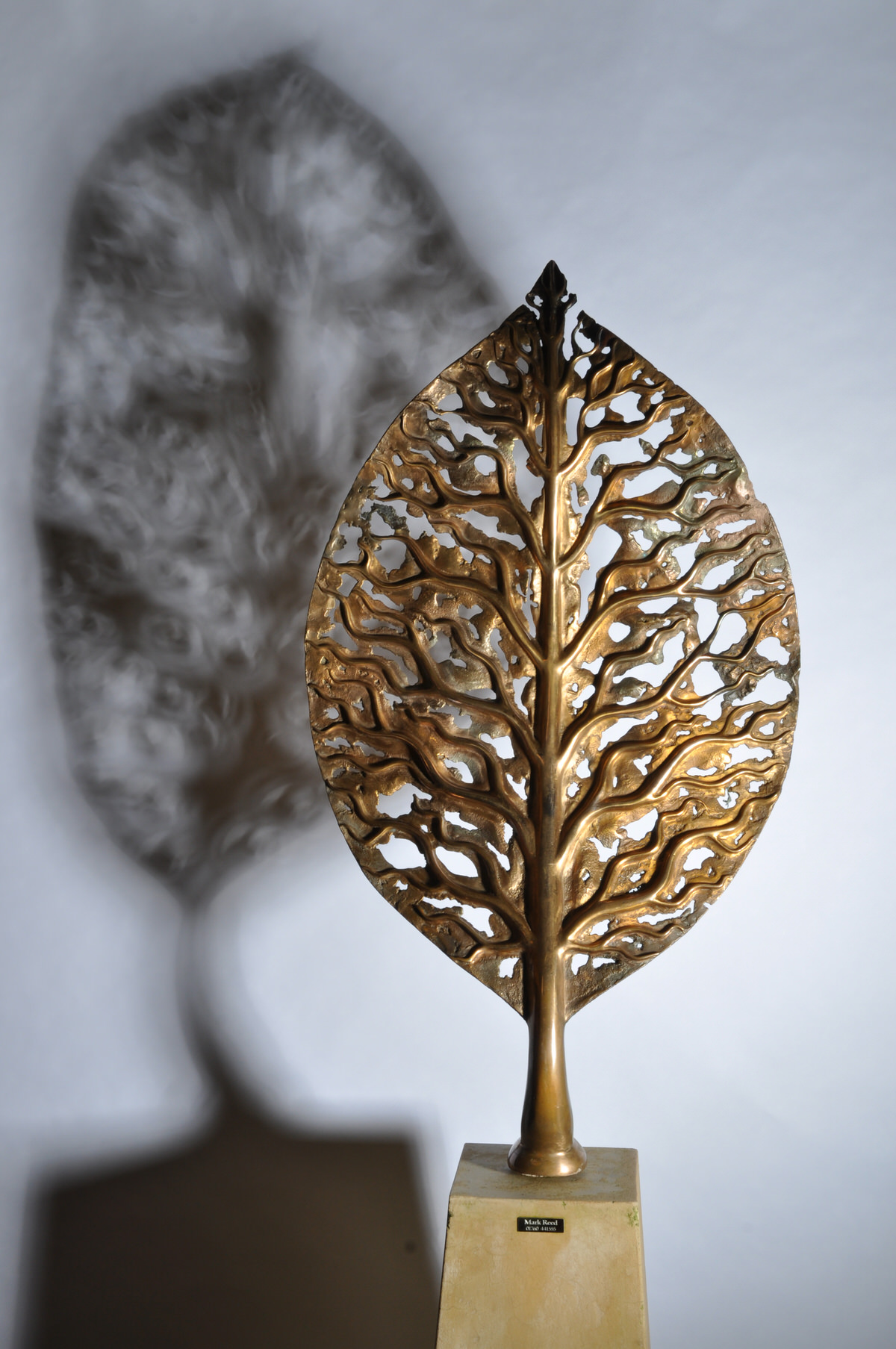 The Life Leaf series are available individually or as a set or 3. Reed's Leaf bronzes recall the beauty of a skeleton leaf but are not a representation, when placed with lighting behind in an interior setting or in the low sunlight of the evening in a garden, the shards of light emanate through the spaces as though flashes of light under a canopy.