Marine Grade Resin
Unique
397h x 170w x 170d cms
(13′ x 5'6″ x 5'6″)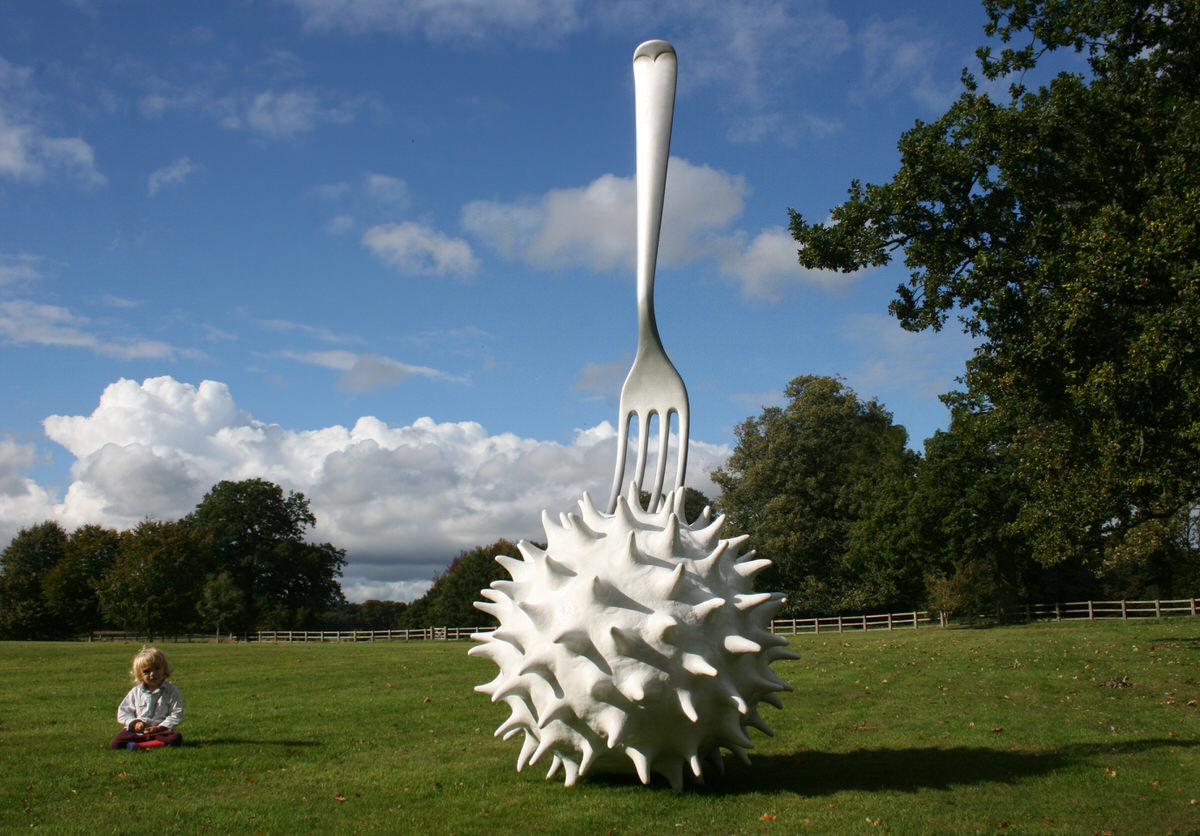 A failed crop in the family orchard where Mark's studio is located alerted Mark to the massive plight of the bees-and the widespread effect that it would have globally if decline continues in such numbers.
Bees are great pollinators, and therefore have a key role in producing much of the food that we eat. Without pollination many of our food sources would not exist.  Through the pollination of many commercial crops such as tomatoes, peas, apples and strawberries, insects are estimated to contribute over £400 million per annum to the UK economy. If bee and other insect pollinator declines continue, the high cost of pollinating these plants by other means could significantly increase the cost of fruit and vegetables.
In the US, 3rd of all bee colonies and 30% of the national bee population has disappeared in the last 6 years.
The causes seem to include increased use of pesticides, shrinking habitats, poor nutrition, multiple viruses and genetics. Another probable factor in the US is man's greed- through the widespread use of feeding bee colonies high fructose corn syrup instead of natural self-made food honey.
For maximum profit, industrialised Us bee farms utilize maximum honey yields , not leaving any honey for bees to consume during cold winter months. There is speculation that the natural hormonal & enzyme effects interacting with honey's natural nutritional advantages provided bees with the increased defences that are effective in fighting off parasitic threats and viruses.
In contrast the syrup believed to weaken  the immune system of the honeybees genetic strength to ward off diseases.
Bees also help pollinate many wildflowers, allowing them to reproduce. Without this pollination many of these plants would not produce seeds, resulting in declines in wildflowers. As these plants are often the basis of complex food chains, it is easy to imagine how other wildlife such as other insects, birds and mammals would all suffer if bees disappeared.