Forged steel & stainless steel.
300h x 450w x 300d cms
(9'10" h x 14'9″w x 9'10″d)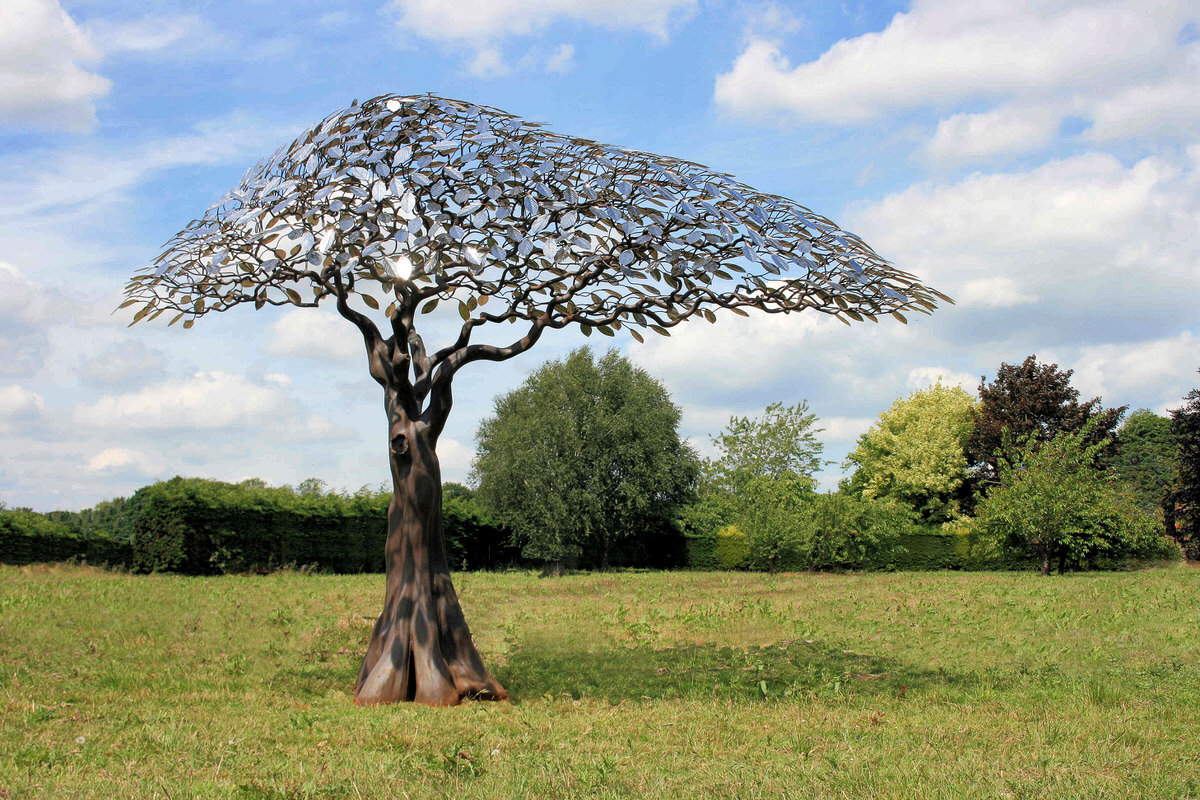 Mark Reed's monumental 'Arbour Metallum' tree sculpture was inspired both by the windswept trees on his native North Norfolk Coast and his need to seek shade from the heat of the sun for his newborn baby. As Mark sculpts each tree, he concentrates on the spirit in nature, both plant and human, incorporating movement and emotion within his work. To Reed the tree embodies a cradling protector and flowing female dancing form.
He delights in the contrasts of light and shadows: in looking up into the tree sculpture, the brilliantly polished stainless steel leaves reflect the changing sky and also shadows of the leaves and branches are cast on the ground as the sun moves throughout the day.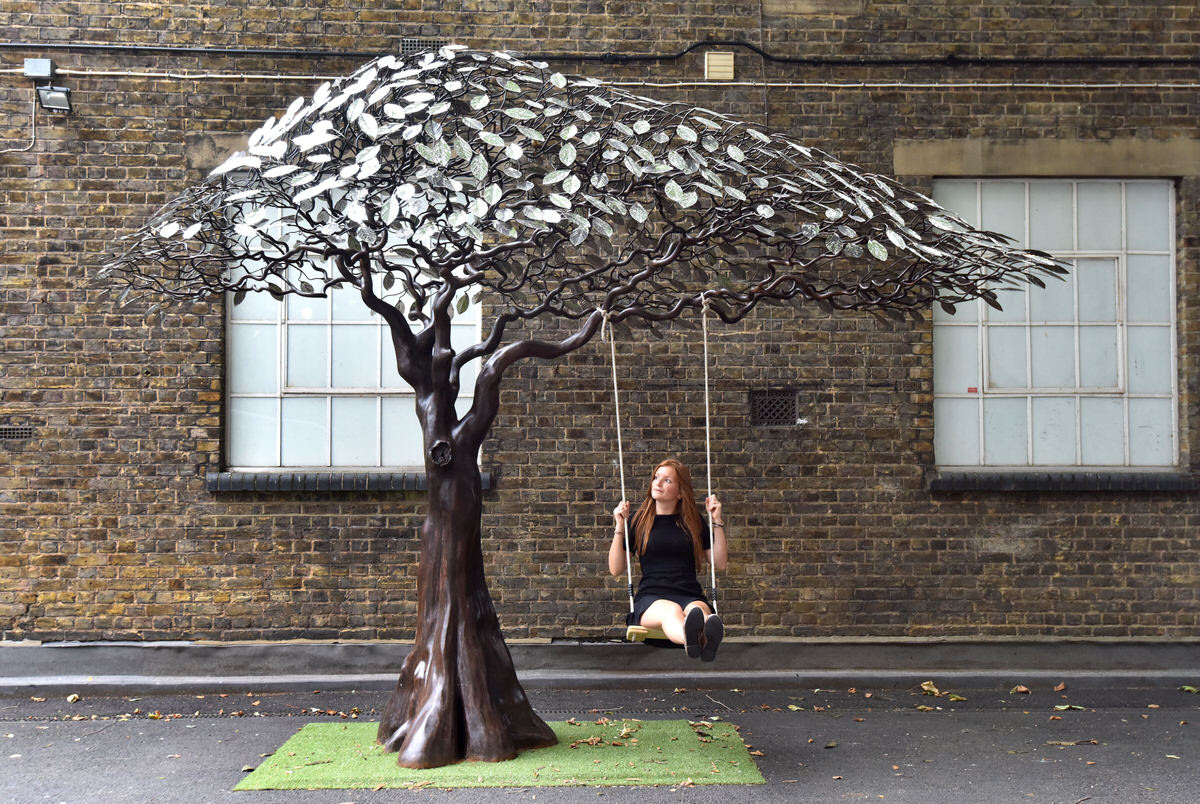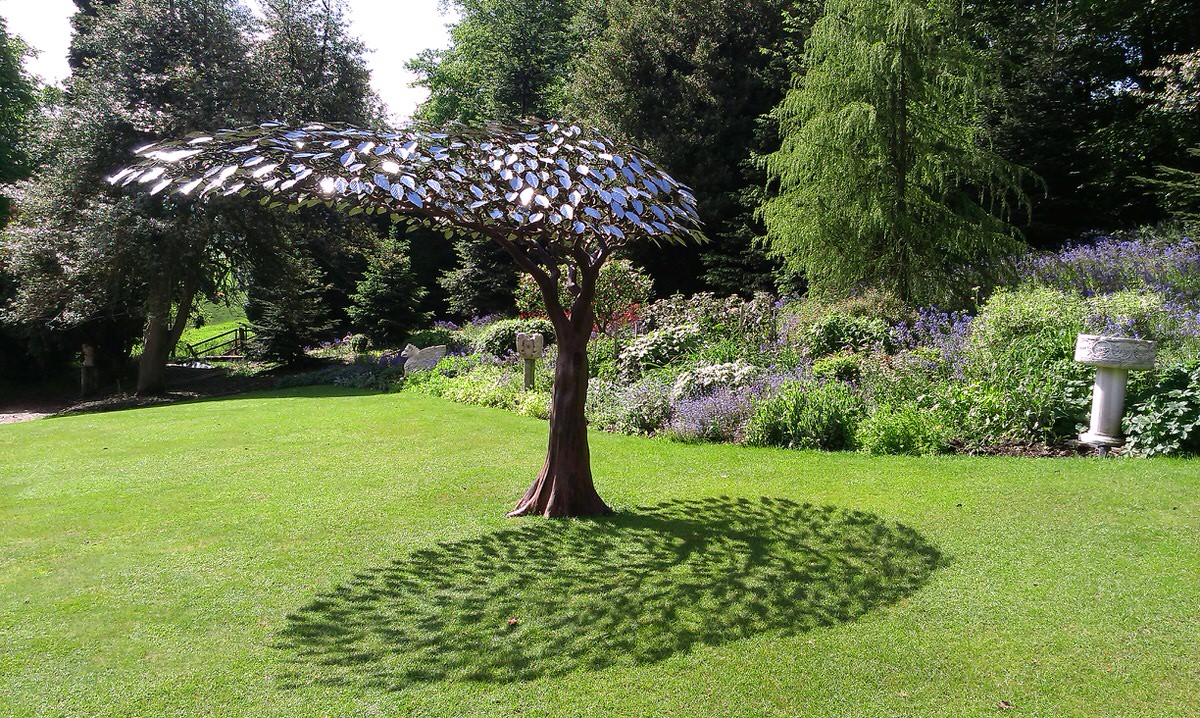 The 'Arbour Metallum' Tree Sculpture  can be under lit, or Mark can place lighting within the branches.  The garden sculpture can be created in a wide palette of sizes and materials including bronze, steel, copper and stainless steel.
The monumental tree sculpture is held in position by means of foundations within the garden or landscape in which it is positioned and reflects it.
Mark Reed was recently commissioned to sculpt the piece for a  hospital in the UK and the sculpture can be found in public and private collections worldwide.
He is currently working on an architect specified 'Arbour Metallum' Tree Sculpture wholly in stainless steel to create poolside shade for a private villa in the Caribbean.