Bronze
Limited edition of 11. Edition 3/11.
87h x 84w x 15d cms
(2'10″h x 2'9″ w x 5″ d )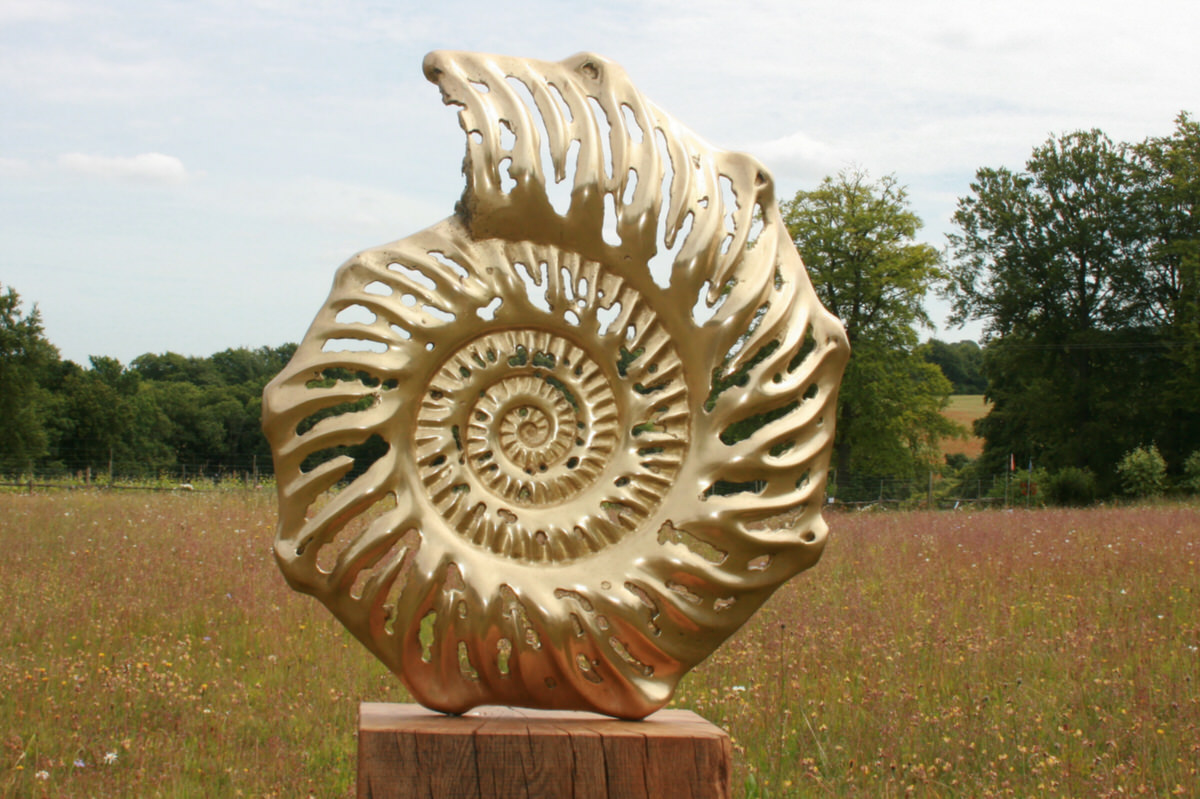 Mark Reed is intrigued by the mechanics of natural forms and the way they contribute to the aesthetic appearance of a plant or animal. Reed is fascinated by the juxtaposition of the alien and yet familiar, the alliance of science and nature, so the fractal spiral occurs in his bronze 'Ammonite Slice' Sculpture and this mathematical form is found from the ancient ammonite fossil to the tips of the unfurling fern.