Bronze
Limited edition of 11.
87h x 84w x 15d cms
(2'10″h x 2'9″ w x 5″ d )
Mark Reed is intrigued by the mechanics of natural forms and the way they contribute to the aesthetic appearance of a plant or animal. Reed is fascinated by the juxtaposition of the alien and yet familiar, the alliance of science and nature, so the fractal spiral occurs in his bronze 'Ammonite Slice' Sculpture and this mathematical form, the Golden Ratio is found from the ancient ammonite fossil to the tips of the unfurling fern.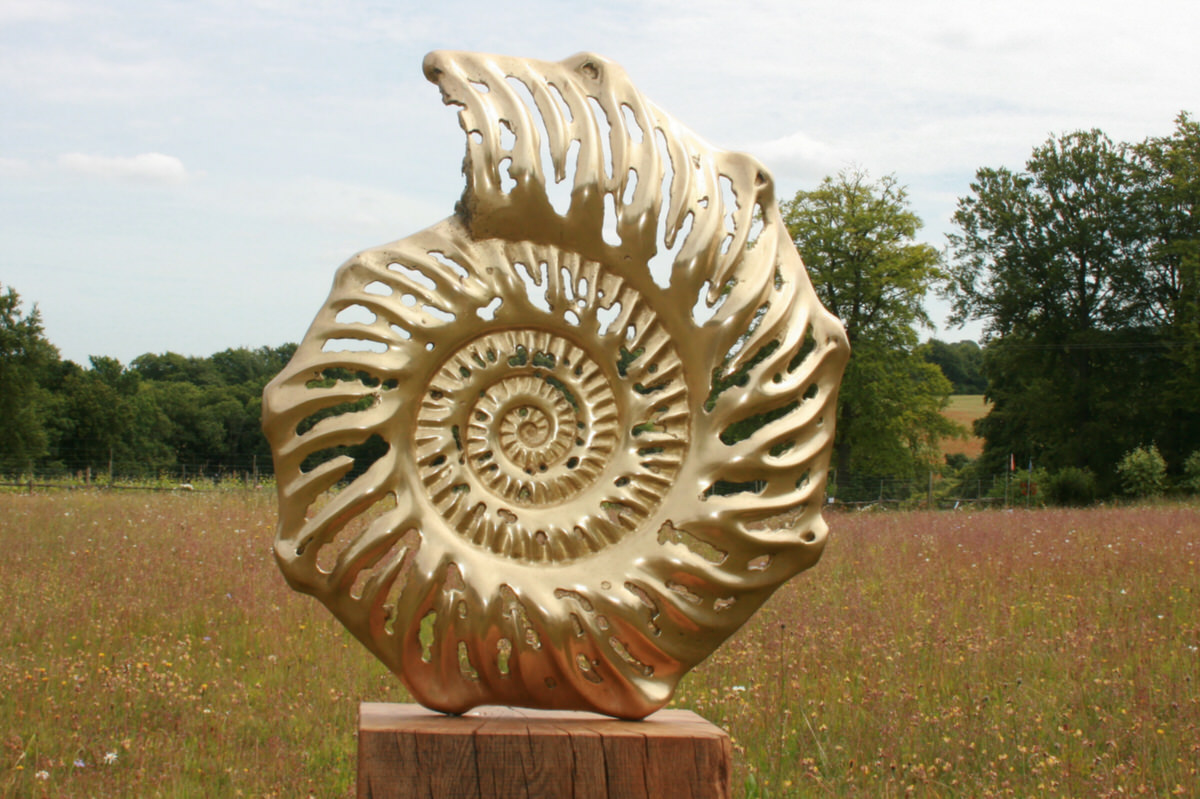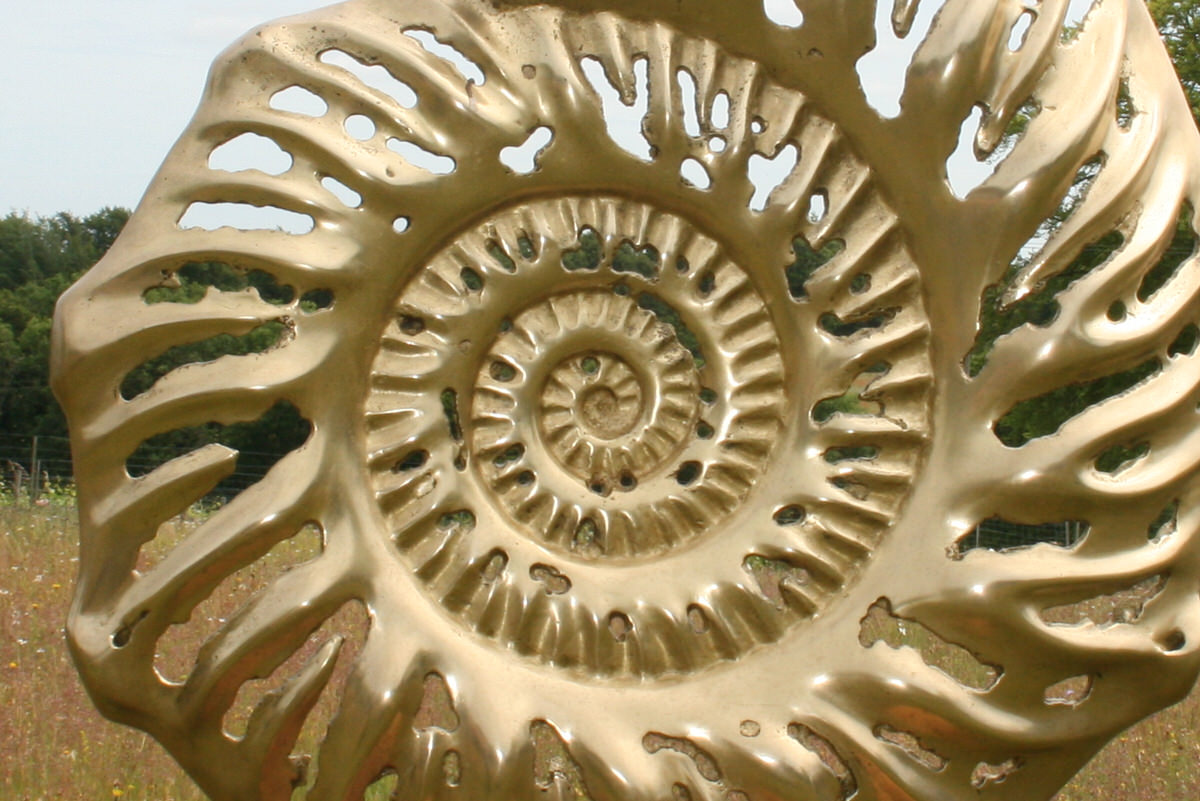 The dramatic solid bronze 'Ammonite Slice' Outside sculpture creates reflective surfaces on its organic form, reflecting the surroundings and drawing the viewer in. This elemental shell-like sculpture is particularly enchanting in palatial private houses by the sea, luxury spas or as sculpture for yacht interiors.
The figurative 'Ammonite Slice' is a dramatic monumental centrepiece sculpture in a private house or contemporary hotel, it draws the eye and frames a hedge in a landscaped garden, among the lilting flowers in a cottage garden or as a focal point on a terrace in an urban garden.  It can also be scaled up to form a monumental sculpture.