Limited edition of 11.  Edition 1/11- last in edition. Ammonite Sculpture.
87h x 84w x 15d
(2'10″h x 2'9″w x 5″ d)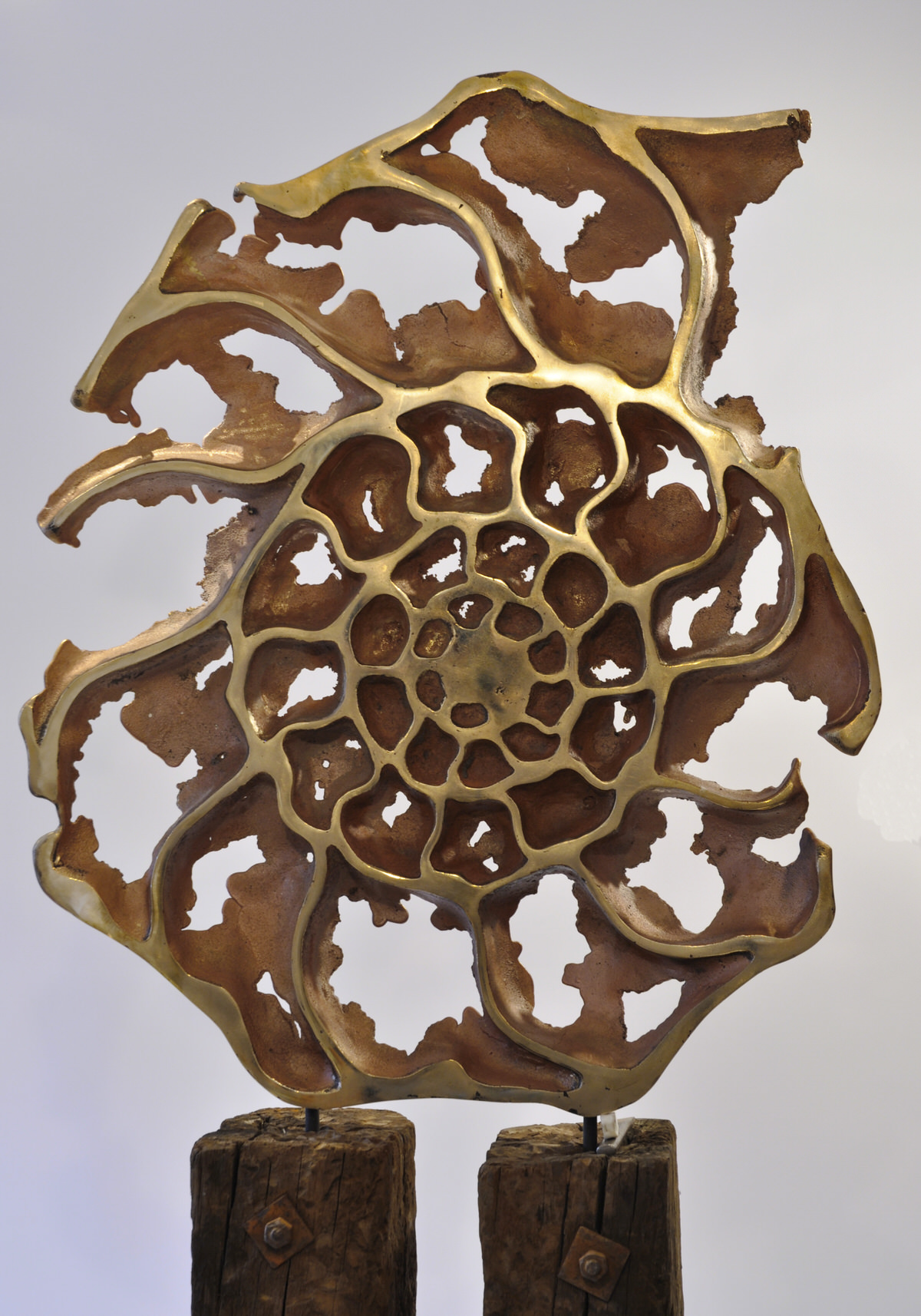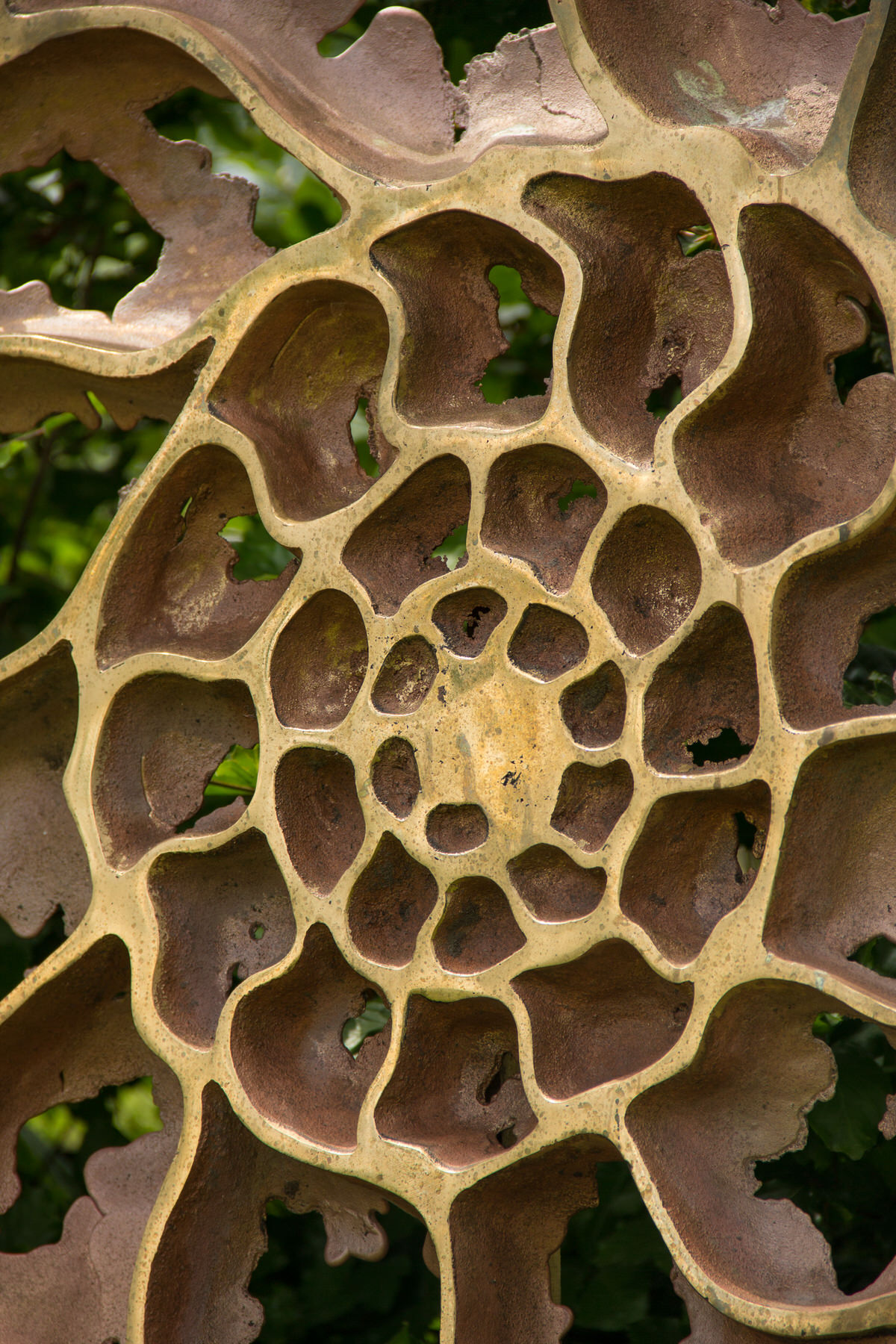 In  Ammonite Slice Sculpture Reed juxtaposes contrasting and complimentary materials and colours. The internal bronze has a muted brown or  turquoise colour that blends with a landscape while still making a distinct statement. The high points are buffed to a high polish and  shimmer and glow, creating soft & subtle light when the shy is overcast, bright and intense when the sun's rays light the piece.
The Ammonite draws the eye and is equally at home framing a hedge, among the lilting flowers in a cottage garden or as a focal point on a terrace in an urban garden. It also creates a dramatic centrepiece sculpture in a  traditional home or contemporary hotel.