Bronze and glass.
41h x 100w x 71d cms
(1'4″h x 3'3″w x 2'3″ d)
19mm /3/4 " nibbled edge glass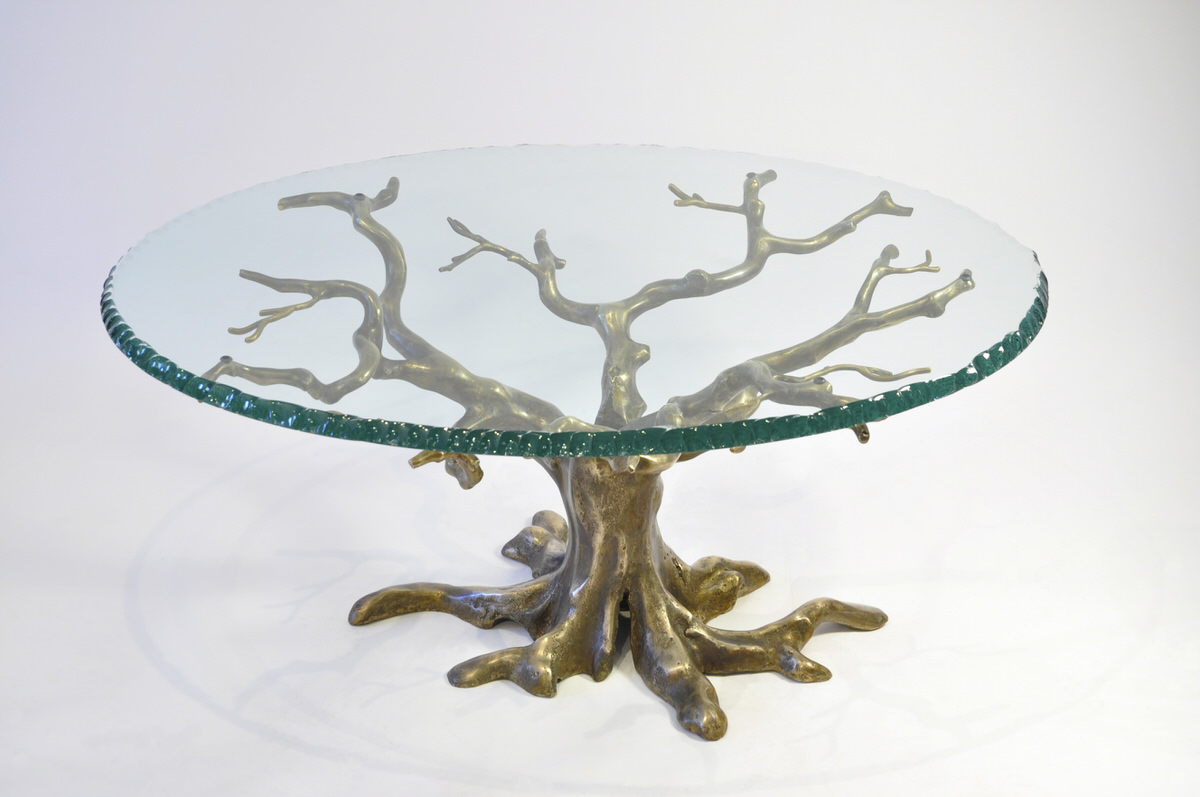 The dramatic  bronze Penshurst Coffee Table is a unique sculptural table which makes a powerful contemporary statement. A coffee table version of the Penshurst Dining Table commissioned in 2013, which Mark was inspired  to sculpt  after a  visit to the ancient oak tree "Sidney's Oak" on the estate of the  C14th Manor House of Penshurst Place in Kent, England.
Sidney's Oak was said by Ben Jonson to have been planted in 1554 to celebrate the birth of  Elizabethan war hero and poet Sir Philip Sidney, although the oak actually dates from the Middle Ages.
All of Mark Reed's tree tables can be made bespoke to client specification and we can inscribe a personal message or names discreetly on the branches as if scratched into a tree surface.