Forged Steel and glass.
85h x 125w x 35d
(2'9″h x 4'1″w x 1'1″d)
19mm/ 3/4″ nibbled edge glass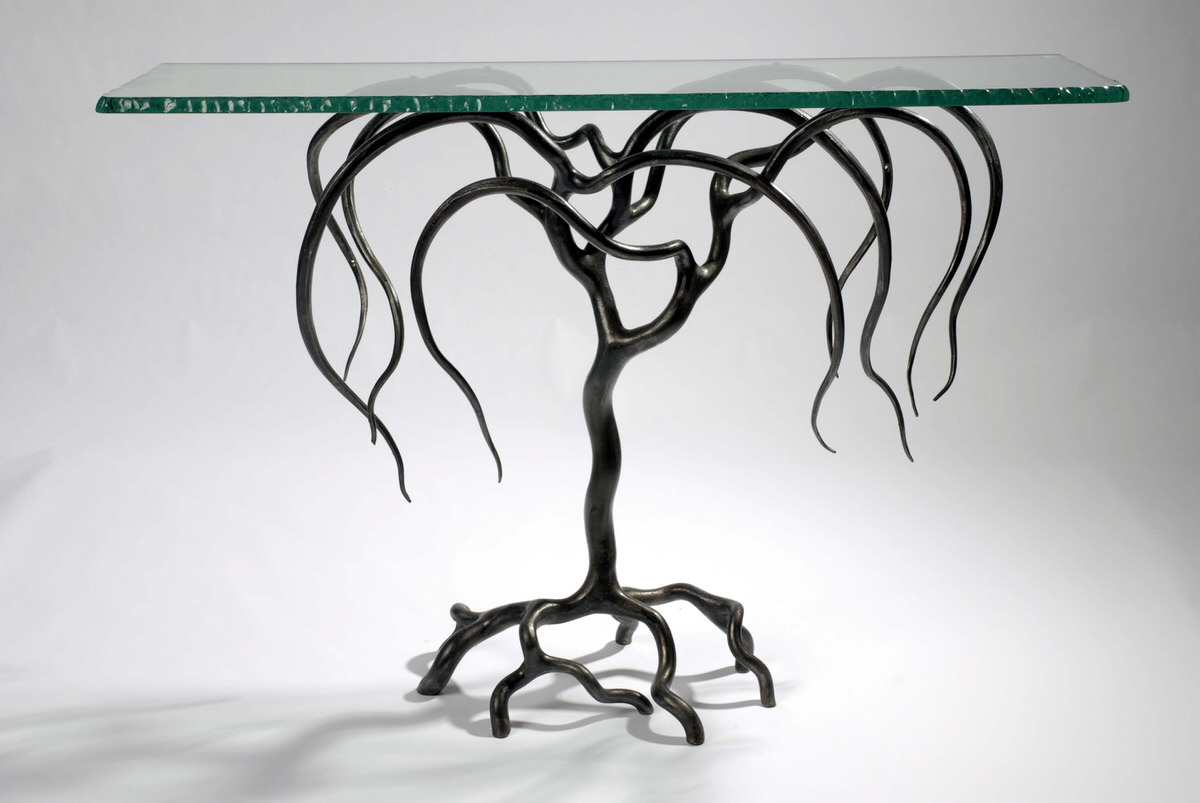 The beauty and fluid form of the Weeping Willow Tree is captured elegantly in Mark Reed's unique & stunning sculptural console table created in 1999. The flowing branches support the glass top and allow discreet fixing of the tree table to the wall, ensuring a secure, practical and functional piece of artwork. All of Mark Reed's tree tables can be made bespoke to client specification and we can inscribe a personal message or names discreetly on the branches as if scratched into a tree surface.