Cast iron & Bronze
City of London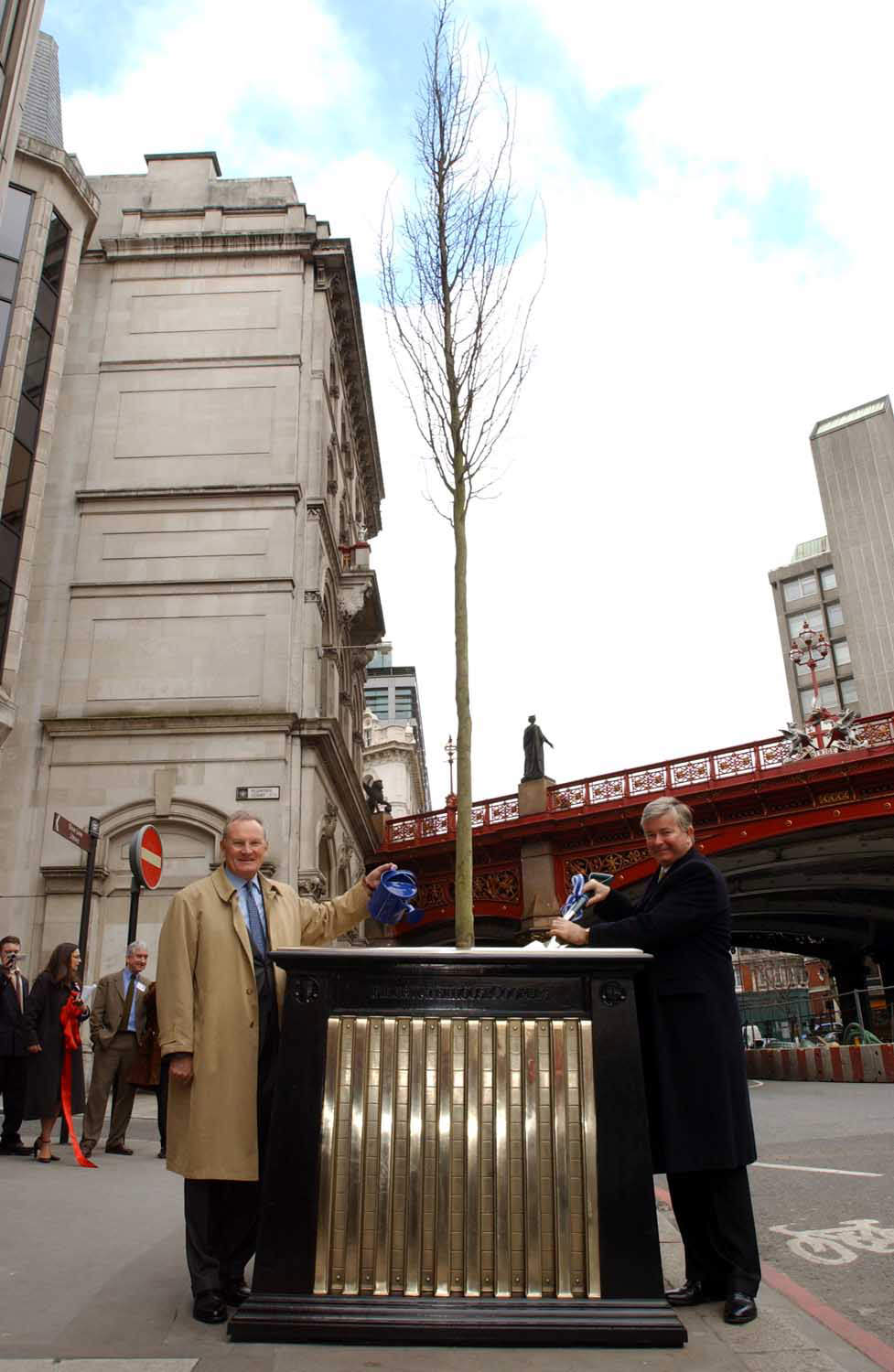 Mark created 11 of these 121h x 121w x 121d (4'x4'x4′) Tree Planters for the city of London and the Prince's Trust, situated in  Farringdon Street in the City of London.
London City street furniture has to be robust and so each planter weighed 1 tonne. They needed to be sympathetic to the surrounding features such as Holborn Viaduct , be easy to maintain and yet majestic to reflect the surrounding City emblems.
The Coat of Arms of The  City of London featured in panels which were created in bronze and cast iron  The major sponsors of the Prince's Trust including Bloomberg, Deloitte & Touche, KPMG, Pricewaterhouse Coopers, The Garrard Educational Trust, Merrill Lynch, BH2, Clifford Chance, Charles Dunstone, Clayton Brendish & Sir William & Lady Castell names were engraved into the  monumental City street features  along with the motto of the Prince's Trust , 'Yes you can' in Latin  'Vos Potestis'.
Mark worked in conjunction with architects and engineers on the enduring London feature, all taking account of the special circumstances of this project which culminated in the planting of 11 trees from The Prince of Wales' Highgrove Estate.