Aluminium
127h x 47w x 46d cms
(4'2″ x 1'6″ x 1'6″)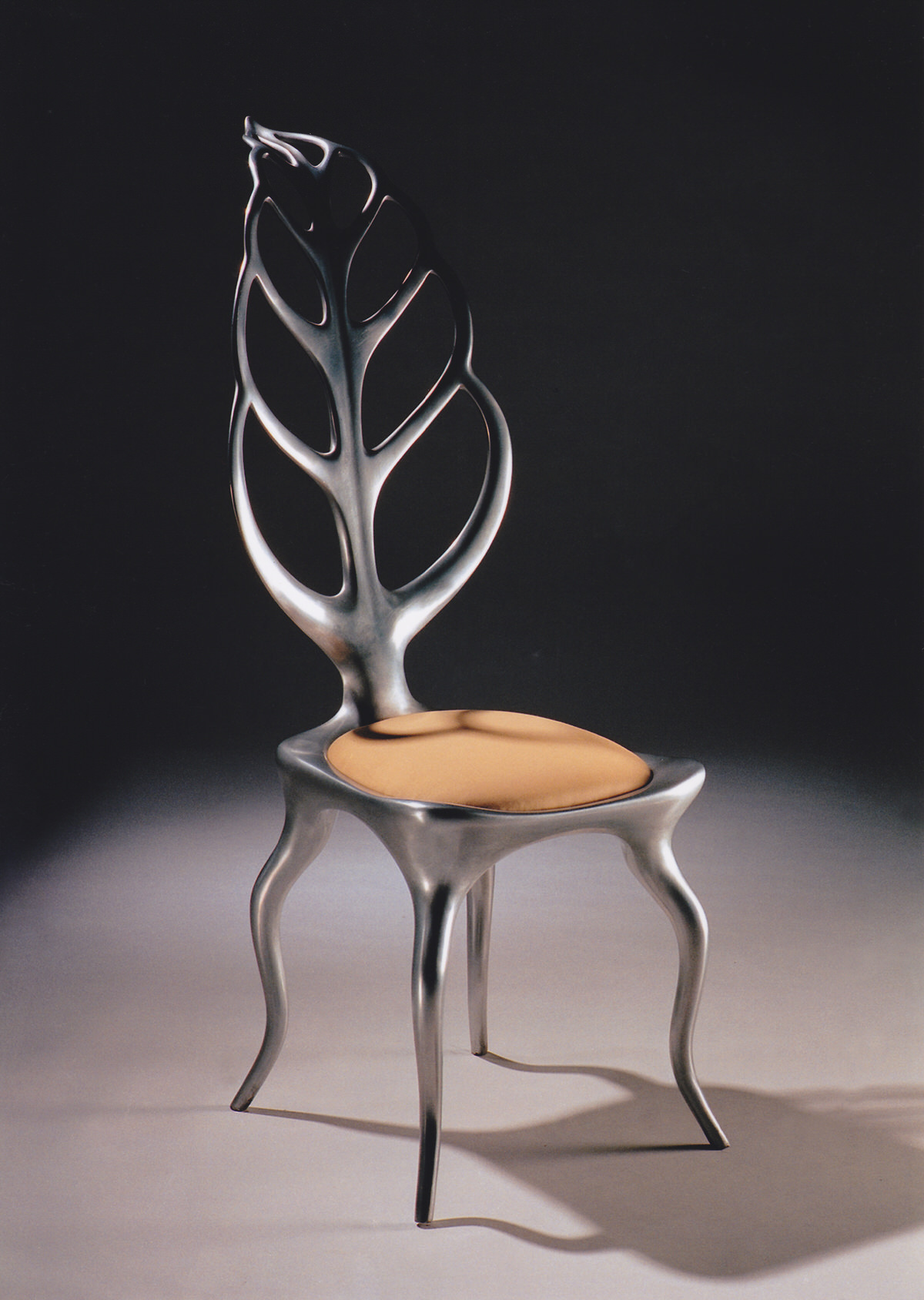 "I thought the Leaf Chair was a very well resolved and elegant design"
Derek Pullen, Head of Sculpture Conservation , Tate Modern.
The  bonds with nature are seminal in Mark Reed's work, and he has  a deep, intensely serious awareness of sculpture's potential relationship with poetry, literature and science and with the art of the past, but there is also a sense of place and moment which is epitomised in my finely sculpted Leaf Chair.
There are five bars that form the chair back; this is to resemble the Celtic letter for the Yew tree:
The Yew, (Irish name ido), was a tree of primary importance to the Celts, being a symbol of eternity, rebirth and renewal. The leaf is also the "life giver", through the leaf, life giving gases are exchanged and vital energy is created within.
So, there is a tension in the use of materials, between colour and subject, suggesting bronze/ gold long dead Celtic woods and bright, industrial, technological aluminium. The symbolism of the Yew tree is also a juxtaposition, it addresses finality as its leaves are poisonous, so it is the tree of death, but by its longevity it suggests ideas of transition, of rebirth and regeneration.
The Leaf Chair is also on the archive of information of the History of Design of Furniture in the V& A Museum.