Bronze with verdigris patina, also available gold plated on the high points of the bronze as pictured below.
Limited edition of 11. Edition 6/11.
87h x 84w x 15d cms
(2'10″h x 2'9″ w x 5″ d )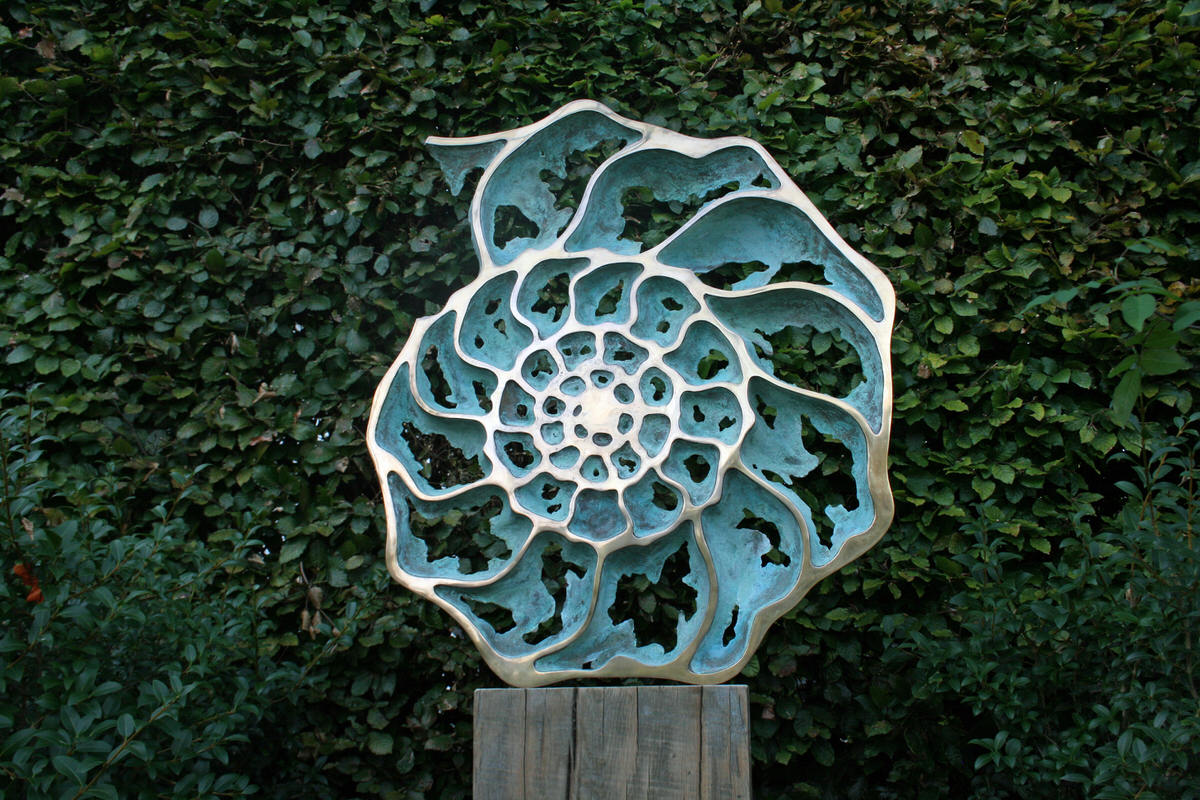 Mark Reed is intrigued by the mechanics of natural forms and the way they contribute to the aesthetic appearance of a plant or animal. Reed is fascinated by the juxtaposition of the alien and yet familiar, the alliance of science and nature, so the fractal spiral occurs in his bronze 'Ammonite Slice' Sculpture and this mathematical form is found from the ancient ammonite fossil to the tips of the unfurling fern.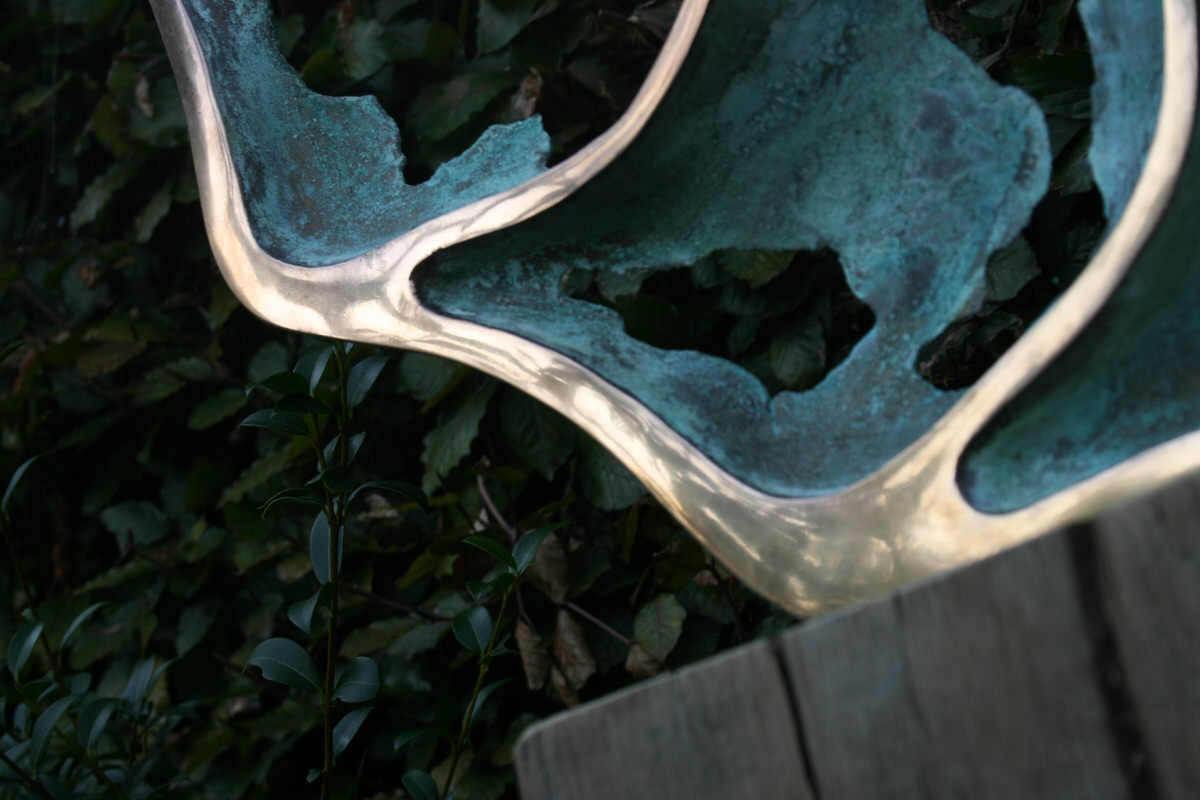 In  Ammonite Slice Sculpture Reed juxtaposes contrasting and complimentary materials and colours. The bronze is a muted turquoise colour, that blends with a landscape while still making a distinct statement. Plated with gold, the high points shimmer and glow, creating soft & subtle light when the shy is overcast, bright and intense when the sun's rays light the piece.
The Ammonite draws the eye and is equally at home framing a hedge, among the lilting flowers in a cottage garden or as a focal point on a terrace in an urban garden. It also creates a dramatic centrepiece sculpture in a  traditional home or contemporary hotel.